Getting rid of browser warnings on private network HTTPS connections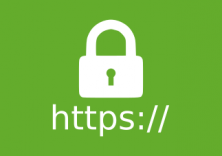 We all know how important is HTTPS for securing data flowing between users' web browsers and the webserver.
With the release of Chrome 56, Google decided to start marking websites not served using the HTTPS protocol as Insecure (source), so it is becoming even more important, if not critical, to use HTTPS for all web applications.
This is obviously relevant for web applications and websites in general, which are available to the public. In such situations, the typical solution is to purchase an SSL certificate from a certification authority (such as RapidSSL or GoDaddy) and enable it within the webserver. This article is not about this.
What we're going to talk about today is the security of Intranet web applications, such as a websites which are not publicly available, but somehow available to specific people having access to private networks.


Read more…